About
We are a group of Boisterous Humans - all as a combination of thinkers, doers, dreamers and entertainers!
With the right mix of experience, energy and enthusiasm, we have built several business divisions and earned significant outcomes.
It's been a thrilling odyssey since the year 1999 and as we speak, we are on a road with an envisage for a remarkable future and create memories.
3 Strategic
Business Units12 Distinct Brands
425+ Active Monthly
Customers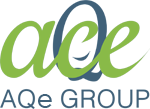 Awards
- Recognition
Take a quick look at the huge line-up of attainments and awards won so far - all thanks to contribution of our team and progressive customers.